About Userve Internet
Userve Internet have been providing Internet services since 1999, as a trading division of Unitron Systems & Development Ltd, an established IT consultancy. Since the beginning we have been at the forefront of Internet services, providing one of the first subscription free dialup services, and later pioneering wireless Internet connections for businesses and homes in rural areas.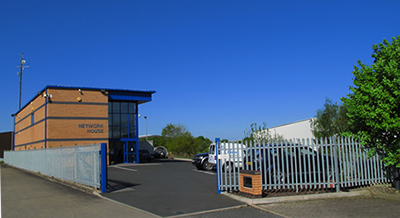 Company History
New uConnect Point of Presence - Hodnet
A new point of presense has been added to the uConnect network near Hodnet in north Shropshire. This allows us to provide more capacity and performance for North Shropshire, and also helps cover locations we can't see directly from existing masts.
The Wrekin Comes Online
After significant investment, a 50 metre broadcast tower on The Wrekin, Shropshire is added to our list of locations, allowing us to make our uConnect broadband service available to most of Shropshire.
uConnect Rural Broadband
Having identified the need for higher speed broadband on local rural business parks, we have invested in a mast and fibre connectivity to provide faster Internet access to Atcham Business Park near Shrewsbury. This has proved highly successful and allowed dozens of businesses in the area to achieve Internet connections an order of magnitude quicker than had previously been available.
Over the following years, we extended the service to more businesses and homes by installing equipment at multiple locations around Shropshire.
Userve Begin Providing Wireless Services
We have always been at the cutting edge of wireless technology, backed by a wealth of amateur radio experience and history among our staff. Wireless point-to-point links to our Data Center provided Internet connectivity for local businesses without the need for expensive leased lines.
Telford Data Centre Construction
Work starts on our bespoke, privately owned Data Centre in Telford. This new building provided many new benefits for existing or future hosting customers:
Custom designed steel & concrete lined hosting suite
Multiple fibre ducts, fed into the building from opposite directions
Generator supply fed into the building main power supply, allowing the facility to continue working during a power outage
Larger, enterprise grade UPS systems and switch-over gear
16m mast for provision of wireless connectivity
First Data Centre
A floor of our office was secured and fitted out with 11 racks to provide server hosting for local businesses.
A bespoke system comprised of several UPS systems and a custom controller was built to provide continous power, with a generator started automatically in the event of power loss.
Userve Internet Launched
Our ISP services started after purchasing the Internet portion of a computer wholesaler. At first we were providing website & email hosting from just a handful of servers located in Broseley, Shropshire, fed via 2Mbps lead lines.
We also started our dialup service around this time, providing dialup services for the cost of the phone call.