VoIP Exchange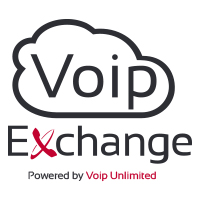 VoIP Exchange is a hosted telephony system created for small & medium businesses, operated via an intuitive portal. This service is backed by a leading business VoIP provider and elimates the hassle of maintaining traditional on-site phone systems. Not only can you choose between desk or DECT handsets, but the system also provides a mobile app, web-phones, non-geographical numbers and free conference rooms.
Available from £10.20 per month, including VAT.
Some of the default features include:
Free on hold music
Customisable voice menus
Support for DDI, and each phone is provided with a unique number by default
Time of day routing
Unlimited conference rooms
Call logs and recording
Ability to port in your existing phone numbers*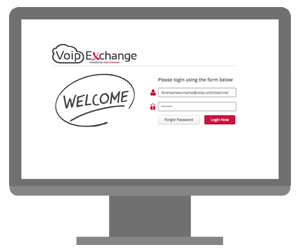 Features & Benefits
Cut the cord
Empower your business and remote workers with a telephony system to match. Receive or make calls from any location, via either a physical or soft-phone, along with free internal and site-to-site calls.
Support when you need it
The VoIP Exchange service comes with enterprise grade support, with quick access to the engineers who built the platform and know it inside-out. Additionally the VoIP Exchange provider already has a long track record providing well supported, robust VoIP services.
Flexible in emergencies
What if the worst happens and the Internet connection to your business is lost? In the case of lost phone lines, all services would be unavailable. With a cloud service, remote workers can continue to make and receive calls, and on-site staff can use the mobile app or online soft-phones to get connected via a 4G or external WiFi service.
Simple online management
Configure your own phone system via the simple to use online portal, or drop us a line and let us do it for you. Advanced features such as huntgroups and interactive voice menus can be configured at the click of a button.
Web & mobile apps
Make or receive phone calls anywhere you have Internet access, using the web based soft-phone, or via mobile phone apps.
Advanced statistics
Online access to comprehensive live call stats, showing you detailed information about how calls are being handled.
Bespoke On-Site Solutions
If you do not want to use a cloud based solution, we can also provide bespoke on-site PBX systems with an associated VoIP service. This keeps the entire solution on premises, and can support hundreds of phones. Please contact us for more information or a bespoke quote.