CCTV Systems
Userve and our parent company Unitron have provided CCTV installation for over 15 years. Each installation is bespoke and designed specifically to meet the customer's requirements. We can provide any size of system from a single IP camera, to full systems including an on-site digital recorder and monitor.
In the workplace CCTV is becoming a necessity, not only to help protect against theft or vandalism, but to also protect staff in the workplace by providing recorded evidence of incidents involving customers or other staff members.
Our installers are certified on Hikvision CCTV systems, which are cost effective, reliable and capable of advanced features such as person detection, ANPR, automated patrols and heat mapping / person counting.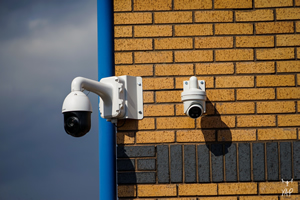 Why CCTV?
CCTV systems not only act as a deterrent and source of evidence against third parties, but also can help to protect your workplace and employees.
Acts as a deterrent against casual theft or vandalism
Can provide vital evidence in the event of criminal activity
Protect employees from false complaints and physical violence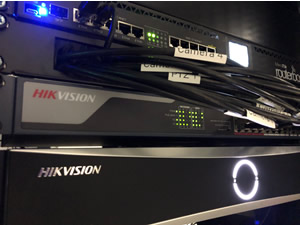 Features & Benefits
Up to 32 Cameras
We can install a few cameras if required, or a complete system including networking and storage for up to 32 cameras.
HikConnect
Access your camera system from anywhere, either on a computer or via mobile app using HikConnect.
Wide Camera Range
Choose from a wide range of cameras, supporting resolutions of up to 4k and including advanced features such as target tracking and automated patrols.
Networking Expertise
Our engineers are experts at providing reliable, secure networks, and can leverage our wireless knowledge to provide connections to more remote parts of your property.
Local Support
Our engineers are always on hand should you need any support with your CCTV system, or help using more complex features of the system.
Budget Friendly
A wide range of available devices means that a CCTV system can be very cost effective if advanced features or top-end resolution are not required.